Treasurers have long expressed a desire for enhanced cash-forecasting capabilities, but that often-talked-about priority has now become a critical need.
The COVID-19 pandemic has wreaked havoc on companies' ability to predict their cash, liquidity and, most importantly, working capital. Historical modeling is less effective than usual due to the anomaly of the pandemic. In addition, senior management is demanding up-to-the-minute updates (intra-day, in some cases) as cash-flow maintenance has achieved critical importance.
Companies can reduce some of these pressures by incorporating improved automation with real-time capabilities that can be integrated with data from banks and other sources. Improved technology can significantly enhance the ability to update forecasts, as well as provide "what-if" scenarios for short-term and long-term liquidity planning needs.
Even before the pandemic swept the country, corporate treasurers were hungry for better forecasting capabilities. A survey of corporate treasurers conducted earlier this year by Treasury Strategies Inc., a unit of Novantas, found that improved forecasting capabilities were the top priority for 2020. That was up from second place in 2019 and the third spot in 2018. (See Figure 1.)
Figure 1: Top Treasury Priorities in Early 2020
| | | | |
| --- | --- | --- | --- |
| | Rank 2020 | Rank 2019 | Rank 2018 |
| Cash Forecasting | 1 | 2 | 3 |
| Best Practices | 2 | 11 | 9 |
| Bank-Relationship Management | 3 | 4 | 5 |
| Working-Capital Management | 4 | 1 | – |
| Operational Efficiency | 5 | 13 | 7 |
Source: 2020 State of the Treasury Profession Survey
Furthermore, a majority of organizations indicated they were "less-than-satisfied" with their cash-forecasting processes and forecast accuracy.
Although they knew the process needed to be improved, treasurers often had insufficient resources to get the proper procedures and tools in place. In some cases, complacency took hold because senior management didn't see the value of forecasting due to high levels of cash balances, relatively easy availability of credit and historically-low interest rates. In other cases, companies just preferred to rely on familiar spreadsheets and models.
COVID-19 has amplified the need for better and more efficient forecasting as companies focus on liquidity and the disruption of revenue and working capital. Many companies are now forecasting cash needs on a daily basis instead of weekly or monthly. In some cases, key cash-flow indicators are changing so rapidly that assumptions made while forecasting are rendered irrelevant in a matter of days.
There are other difficulties, too. Most treasurers are finding that their biggest challenge continues to be obtaining quality data inputs from people and systems. (See Figure 2.) New technologies can help with data and systems interfaces, but people and forecast prioritization are critical success factors.
Figure 2: Biggest Challenge In Optimizing Working Capital

Source: TSI Webinar poll, "Using Technology to Eliminate Cash Forecasting Roadblocks," June 3, 2020.
MOVING FROM TRADITIONAL TO DIGITAL
Data gathering and variance analysis are two of the key areas that can benefit immediately from technology. Variance analysis enables forecasters to evolve forecasting from an art to more of a science. It is important to remember that forecasting is a process of formulating an educated guess versus predicting perfectly.
In traditional data gathering, treasury teams rely on manual processes of compiling a summary of actual bank and enterprise accounting data, as well as gathering of forecasts from operating units via email or telephone. The person in charge of creating the forecast is manually massaging a number of data elements, typically in a monolithic Excel model. Unfortunately, these "forecasting masters" are more artist than scientist because they are both estimating an unknown and the process requires manual manipulation of a tremendous amount of data and data sources.
The final major issue that organizations are struggling with is reconciling the difference between a top-down FP&A budgetary forecast (where free cashflow is a plug) and a bottom-up cashflow-based treasury approach.
Many of these steps can be shortened — or even eliminated — by incorporating enhanced tools, better data sources and processes. In many cases, better data are available and technology tools aren't being leveraged to their full capacity. (See Figure 3.)
Figure 3: Technologies to Help with Forecasting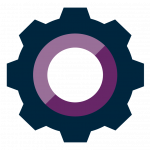 Application Program Interface (APIs)
Useful for enhanced data collection and more real-time updates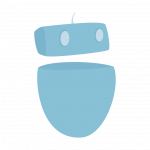 Robotic Process Automation (RPA)
Capturing, moving, manipulating and consolidating data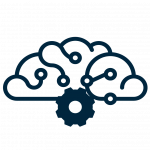 Artificial Intelligence (AI)
Modeling, analyzing data for both forecast creation and forecast refinement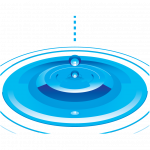 Data Lake
Repository for multiple data sources, allowing for normalized data access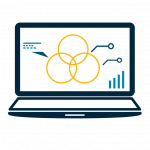 Business Intelligence (BI) / Dashboard
Tool for rendering and presenting data in graphical and interactive form
In addition, variance analysis can provide the ability to quickly identify the accuracy of the "educated guess" so that it can be fine-tuned — or at least understood. Too many firms don't implement effective variance analysis on a repeatable and rapid (daily) basis. This can help to identify which forecast line items or models are becoming ineffective or at what point a model has stopped working due to something like a pandemic. The creation of an effective and efficient variance-analysis capability can result in a more accurate and efficient forecast for the whole organization.
Finally, forecasting should be embraced by all business units and contributors as a respected management process and not just an academic exercise by treasury and finance departments.
The importance of forecasting has become abundantly clear during the COVID-19 crisis. It is key to elevate the importance of accurate forecasting within the organization, as well as choose a method that provides both the organization and business units with the right tool to manage the business. Performance metrics that are based on forecast accuracy and variance reporting and are part of a regular senior management review will underscore the importance of effective forecasting.
Stay up-to-date on treasury news